Australian Frogs that Might be Mistaken for a Corroboree Frog
Corroboree Frogs are very small (less than 3 cm) and have distinctive black and gold or black and green stripes. Corroboree Frogs are naturally only found at high altitudes in the Australian Alps as shown in the historical distribution map so finding one elsewhere would be highly unlikely. If you think you have found a Corroboree Frog check in with the biology information on this website to see if it fits all the descriptions.  If you are confident you have found a Corroboree Frog, take a photo and send it to us via the contact us page.
Three frog species which are closely related to the Corroboree Frog and are common Bibron's toadlet, Dendy's toadlet and Common Eastern Froglet. The Bibron's toadlet and Dendy's toadlet are found in the Australian Alps and the Common Froglet ranges from South eastern Australia, from Adelaide to Melbourne, up the eastern coast to Brisbane and inhabits a majority of Tasmania.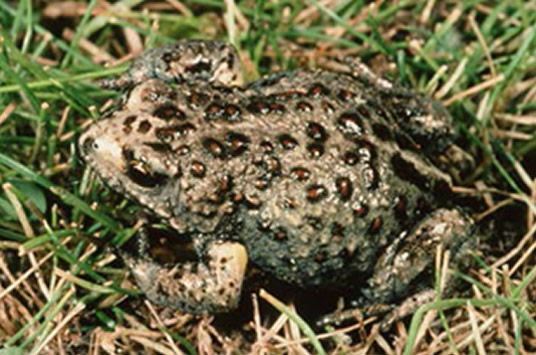 Bibron's toadlet
Pseudophryne bibroni
Photo: D.Hunter (OEH)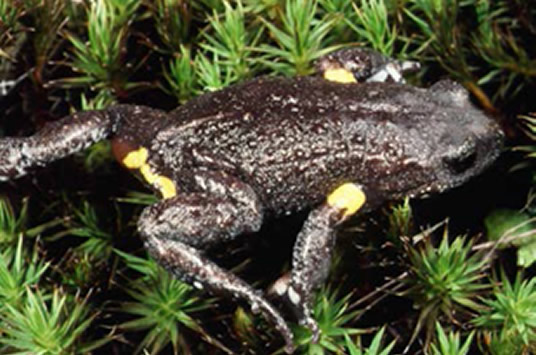 Dendy's toadlet
Pseudophryne dendyi
Photo: D.Hunter (OEH)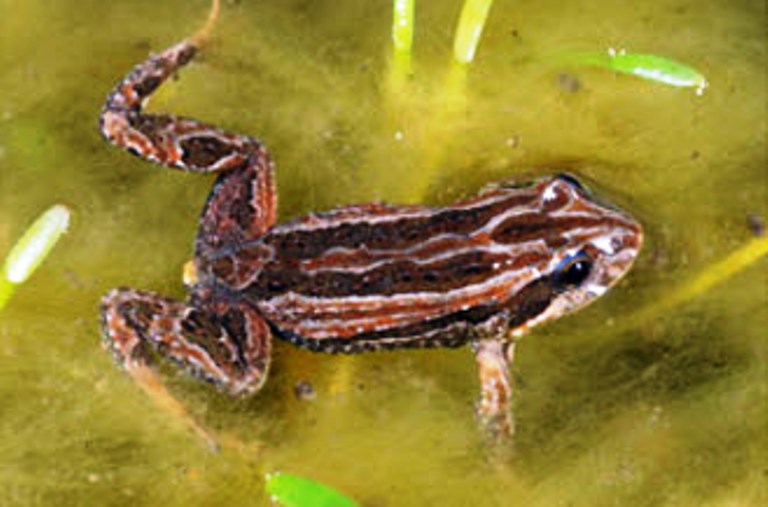 Common Eastern Froglet
Crinia signifera
Photo: D.Hunter (OEH)
Other resources that may assist with identifying frogs: