Historical Distribution
The historical distribution for both species is within the Alpines of New South Wales (NSW) and the Australian Capital Territory (ACT). Use the google map below to explore the topography and landscapes of where the Southern and Northern Corroboree Frogs were historically found.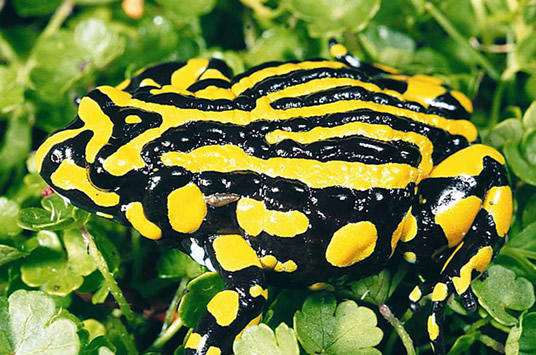 Southern Corroboree Frog
The historic known distribution of the Southern Corroboree Frog is entirely within Kosciuszko National Park, from Smiggin Holes in the south, and northwards to the Maragle Range. Southern Corroboree Frogs live between 1300 m and 1760 m above sea level.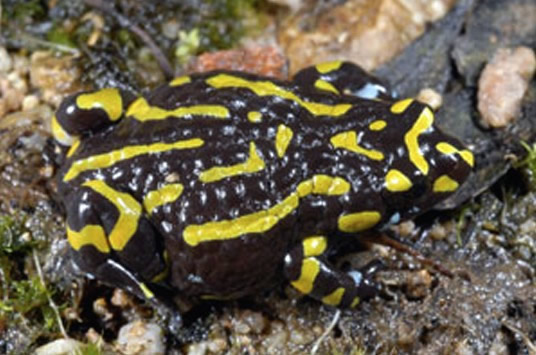 Northern Corroboree Frog
The historic known distribution of the Northern Corroboree Frog is throughout the Fiery Range and Bogong Peaks in Kosciuszko National Park, Bondo State Forest, Micalong State Forest, and Wee Jasper State Forest in NSW, and along the Brindabella Ranges in Namadgi National Park in the ACT, and Bimberi Nature Reserve and Brindabella National Park in NSW. These areas broadly represent three distinct geographic areas, with significant genetic differences between the populations and are treated as three separate management units: Southern Brindabella, Northern Brindabella, and Fiery Range management units. Northern Corroboree Frogs live between 750 m and 1800 m above sea level.
Current Distribution
Corroboree Frogs are currently found in only a few places in the wild.  The biggest populations are in protected field enclosures. The distribution of both species has significantly contracted from these historical known ranges, with both species now only found in a small number of locations.